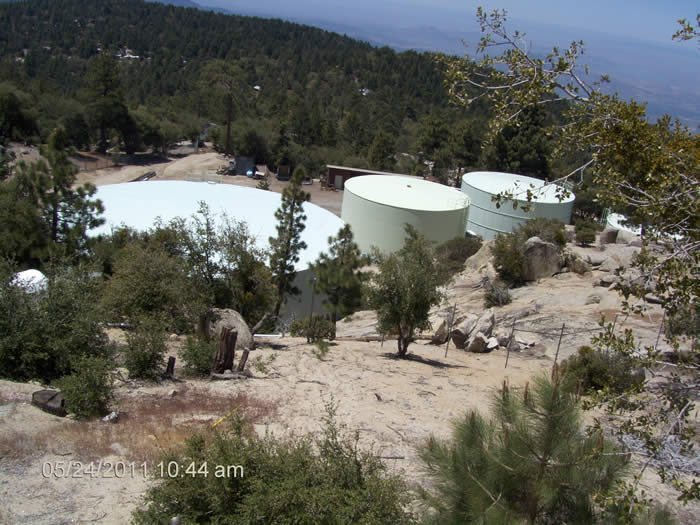 Mission Statement:
It is our mission to provide ample
amounts of potable water at a reasonable
price to all constituents within the Pine
Cove area.
Pine Cove Water District was formed August 2nd, 1956, pursuant to the County Water District Law, Division 12, of the Water Code and more specifically, section 30321.
We provide potable water to the following service area:
PINE COVE WATER DISTRICT
Pine Cove Water District
24917 Marion Ridge Dr.
PO Box 2296
Idyllwild, CA 92549-2296
Phone: 951-659-2675
Fax: 951-659-3112
E-mail: info@pcwd.org
Regular Business Hours:
9:00 a.m. to 4:00 p.m.
Please be aware that the Advanced Minimum that the District charges in the amount of $50.00 was increased to $53.00 on February 1, 2013. This increase was approved on January 12, 2011, Resolution #460.
NON AVOIDANCE OF MINIMUM BILLING: Minimum advanced billing and payment thereof is used for administrative expenses, minimum maintenance and fixed funding charges of the District and may not be avoided by seasonal disconnection of service with subsequent reconnection. All meters active or inactive will be billed advance minimum charges every two months, as per Resolution #266.
Please click the link below to be directed to the Interagency Incident Support Website. You can find Incident information, weather predictive services and more:
http://gacc.nifc.gov/oscc/predictive/weather/index.htm
In a medical emergency, or in case of a fire, call 911.....do not call the local fire departments. Your emergency call needs to be routed through the proper emergency channels.
In an emergency such as fire, or evacuations, tune to 1610 on your radio dial to tune into our local radio station WNKI.
Please click below to see our Budget for the 2012/2013 Fiscal Year, Resolution #474:
Resolution 474 - Budget for 2012-2013 Fiscal Year
Please check out our Pine Cove Water Blog....you will find new and useful information, as well as having the ability to tell us what you think. We will periodically have surveys, and we really look forward to your input! You can also find our Blog at www.pinecovewaterdistrict.blogspot.com.
PLEASE COME BY THE OFFICE AND PICK UP YOUR FREE BLUE BIRD HOUSE, MADE FROM RECYCLED WOOD. WE ALSO HAVE FREE WATER SAVING KITS FOR OUR CUSTOMERS.