Rebate Program:
Effective 7/1/15, the District is offering a rebate program for the following:
Low Flow Toilet – 1.6 GPF or less

1/2 Purchase price, max $100.00

High Efficiency Front Load Washing Machine

$50.00

Instant Hot Water Unit

Goes in under the sink

1/2 Purchase price, max $75.00

Hot Water Circulator

Circulates to keep water hot at chosen times

1/2 Purchase price, max $100.00

Outside Smart Water System

Central brain controls flows at unnecessary times

1/2 Purchase price, max $100.00

Rain Water Collection System

District Rain Barrels do not count

Large Extensive Systems:

1/2 Purchase price, max $100.00

Max $200.00

Low Flow Shower heads and shower adapters

2.0 gpm or less, adapters such as The Lady Bug

1/2 Purchase price, max $25.00

Any Commercial or multiple units requesting rebate from above categories, will be on a case by case basis.

1/2 Purchase price, max $200.00
All Rebates must be approved by the General Manager and must include proof of purchase and installation and there will be no repeat rebates allowed for a minimum of 5 years. Within any fiscal year, the maximum total rebate is $250.00 per property.
Proof of Purchase is a copy of the receipt that shows the cost of the item. We will not accept a copy of a bill from the person installing the item as proof of purchase. Their bill is for proof of installation only. Labor and Installation is not included in the rebate.
Rebates for any commercial or multi-family units will be on a case by case basis, approved by the Board of Directors.
WATER CONSERVATION TIPS:
The District has free Water Conservation kits available at the District Office. We also have free Bluebird houses, and we have wood chips available for you to pick up anytime. Please feel free to call us if you have any questions.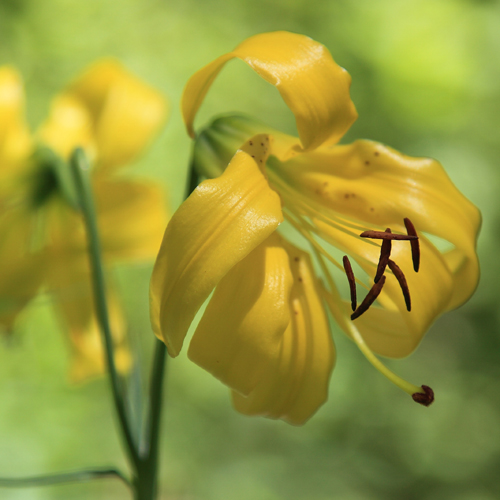 Conservation Tips:
Do not over water plants and lawns. Avoid water runoff into streets and gutters.
Install drip irrigation systems. It will benefit your plants, save water and reduce maintenance.
Avoid washing down paved areas. Sweep or blow off driveways and sidewalks.
Avoid toilet water waste. Do not use the toilet as a trash dispenser.
Don't fall asleep in the shower. An extra 5 minutes in the shower could mean another 50 gallons down the drain. Use a moderate stream.
Use the dishwasher wisely. Half loads cheat you out of full water use.
Watch laundry loads too. Some 50 gallons of water are used to wash a load of clothes. Make every load count!
Avoid the running faucet. Don't run water continuously while shaving, brushing teeth, peeling vegetables, or washing dishes.
When leaving your mountain home unattended, always shut the water off at your customer valve, located by the green stake. Please remember that all water that passes through the meter is the homeowner's responsibility even water lost due to frozen/broken pipes.
Use wood chips in your flower beds and gardens to help retain moisture. Call our office for more information. Wood chips are currently located by Well #3, at the entrance to Thousand Trails.